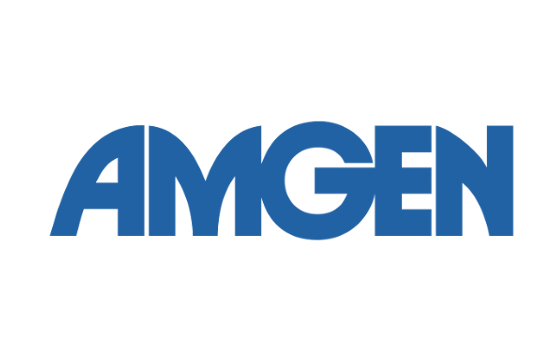 Amgen (NASDAQ:AMGN) today announced the groundbreaking of its new next-generation biomanufacturing plant that will be constructed at its West Greenwich, R.I. campus. The new plant is the first-of-its-kind in the U.S. and will use Amgen's proven next-generation biomanufacturing capabilities to manufacture products for the U.S. and global markets.
"Biologics manufacturing is a complex science and has long been a competitive advantage for Amgen," said Robert A. Bradway, chairman and chief executive officer at Amgen. "We are working to extend that advantage even further with a next-generation biomanufacturing plant in Rhode Island that will produce medicines to serve patients around the world suffering from serious illnesses."
A next-generation biomanufacturing plant incorporates multiple innovative technologies into a single facility, and therefore is built in half the construction time with approximately one half of the operating cost of a traditional plant. Next-generation biomanufacturing plants require a smaller manufacturing footprint and offer greater environmental benefits, including reduced consumption of water and energy and lower levels of carbon emissions. Within the plant, the equipment is portable, smaller and some components are disposable, which provides greater flexibility and speed when manufacturing different medicines simultaneously. This eliminates costly and complex retrofitting inherent in standard facilities and allows Amgen to respond to changing demands for its medicines with increased agility, ultimately impacting the speed at which a medicine is available for patients.
"We are thrilled that Amgen has selected Rhode Island as the location for this plant that will be the first-of-its-kind in the United States," said Governor Gina M. Raimondo. "This is more proof that Rhode Island is now successfully competing for economic development opportunities with global companies thanks to our highly skilled workforce, robust academic institutions and exceptional quality of life. Rhode Island is proud to support Amgen in its commitment to developing innovative medicines."
Amgen expects to invest up to $200 million in the approximately 120,000 square foot next-generation manufacturing plant in Rhode Island. This plant is anticipated to create approximately 150 additional highly-skilled manufacturing positions.
"Since its inception in 2002, Amgen Rhode Island has evolved to a multi-product manufacturing facility, which is a testament to our focus on innovation, technology and great staff," said Tia Bush, vice president of Operations at Amgen Rhode Island. "Constructing this next-generation plant in Rhode Island further enhances our manufacturing capabilities within Amgen's global operations network to deliver on our mission to serve patients."
The existing Amgen Rhode Island plant was licensed by the U.S. Food and Drug Administration in September 2005 and houses one of the world's largest mammalian protein manufacturing facilities. The facility manufactures commercial and clinical bulk drug substance. Amgen has invested more than $1.5 billion in its Rhode Island campus, adding more than 500,000 square feet of manufacturing, utility, administrative and laboratory space to the campus. There are approximately 625 full-time staff members employed at the Amgen Rhode Island campus.
Amgen Rhode Island has been awarded by the Providence Business News as one of Rhode Island's Best Places to Work more than eleven times since 2007.
Since 2004, the Amgen Foundation has committed over $4.8 million to support science education and community programs in Rhode Island.
About Amgen
Amgen is committed to unlocking the potential of biology for patients suffering from serious illnesses by discovering, developing, manufacturing and delivering innovative human therapeutics. This approach begins by using tools like advanced human genetics to unravel the complexities of disease and understand the fundamentals of human biology.
Amgen focuses on areas of high unmet medical need and leverages its expertise to strive for solutions that improve health outcomes and dramatically improve people's lives. A biotechnology pioneer since 1980, Amgen has grown to be one of the world's leading independent biotechnology companies, has reached millions of patients around the world and is developing a pipeline of medicines with breakaway potential.