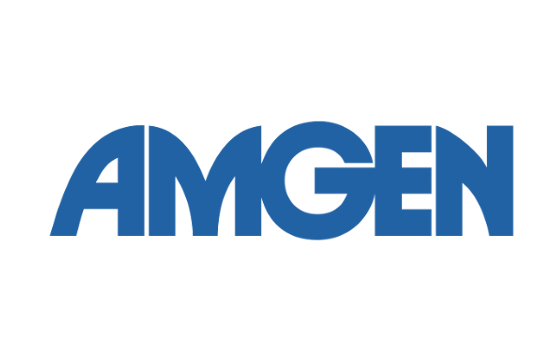 Amgen (NASDAQ:AMGN) and Novartis announced an expanded collaboration with the Banner Alzheimer's Institute (BAI) to initiate a new trial - the Alzheimer's Prevention Initiative (API) Generation Study 2. This trial follows the launch of the Generation Study 1, and will determine whether the BACE1 inhibitor CNP520 can prevent or delay the onset of Alzheimer's disease symptoms in a high-risk population. BACE1 is an enzyme that plays an important role in the production of Amyloid ß, a protein which accumulates in the brains of individuals with Alzheimer's disease years before clinical symptoms begin. More information on the sites participating in Generation Study 2 can be found at ClinicalTrials.gov and in the website
www.GenerationProgram.com
.
"As a leader in the challenging fight to unlock the biology of serious illnesses like Alzheimer's disease, we are pleased to support the launch of the Generation Study 2 with our partners at Novartis and Banner Alzheimer's Institute to further explore promising potential therapeutic options for this highly debilitating disease," said Sean E. Harper, M.D., executive vice president of Research and Development at Amgen. "Through the unique combination of genetic testing and counseling in cognitively healthy adults, the Generation Study 2 exhibits an innovative clinical approach that may offer insight towards Alzheimer's prevention for those at highest risk for developing the disease."
The Generation Study 2 started enrolling participants in the United States (U.S.) in August 2017, and will eventually include more than 180 sites in more than 20 countries around the world. This five-year study will recruit approximately 2,000 cognitively healthy participants, ages 60 to 75, who are at high risk of developing Alzheimer's based on their age and who carry either two copies of the apolipoprotein E (APOE) 4 gene or one copy of the gene with evidence of elevated brain amyloid. This is different from the Generation Study 1, which only targeted those who carry two copies of the APOE4 gene. APOE4 is the major genetic risk factor for late-onset Alzheimer's disease. Roughly one in four people carry a single copy of the APOE4 gene, but only about two percent of the world's population carry two copies.(1) Eligible participants will be randomized to receive placebo or one of two doses of CNP520 (15 mg or 50 mg), co-developed by Amgen and Novartis.
"This expanded collaboration builds upon the API Generation Study 1 which launched last year, and is another step in our effort to take clinical trials to a critical new stage," said Pierre N. Tariot, M.D., co-director of API and director of BAI, a division of Banner Health, one of the largest nonprofit healthcare systems in the U.S. "This approach continues to shift the Alzheimer's research paradigm from reversing disease damage to attacking its root cause before symptoms surface. It is our hope that by conducting research targeting the disease at earlier stages, we will have a better chance of delaying or preventing the onset of the disease."
Participants will be recruited via multiple venues, including the Alzheimer's Prevention Registry's GeneMatch program (www.endALZnow.org/GeneMatch) in the U.S. GeneMatch is a first-of-its-kind program designed to identify a large group of people interested in volunteering for Alzheimer's prevention research studies, based in part on their APOE genetic information.
About the Generation Program
The Generation Program consists of two pivotal Phase 2/3 studies. The studies are testing whether investigational anti-amyloid treatments might prevent or delay the emergence of symptoms of Alzheimer's disease in people at particularly high risk for developing the disease at older ages because of their genetic status.
The Generation Study 2 is examining whether the BACE1 inhibitor CNP520 can prevent or delay the onset of the symptoms of the disease in individuals who are at high risk of developing Alzheimer's because of their age and because they carry either one or two copies of the APOE4 gene. Those with one copy will require evidence of elevated brain amyloid.
About Alzheimer's Prevention Initiative
The Alzheimer's Prevention Initiative (API) is an international collaborative research effort formed to launch a new era of Alzheimer's prevention research. Led by the Banner Alzheimer's Institute, the API conducts prevention trials in cognitively healthy people at increased genetic risk for Alzheimer's disease. It will continue to establish the brain imaging, biological and cognitive measurements needed to rapidly test promising prevention therapies and provide registries to support enrollment in future prevention trials. API is intended to provide the scientific means, accelerated approval pathway with the cooperation of the regulatory agencies and enrollment resources needed to evaluate the range of promising Alzheimer's prevention therapies and find ones that work.
About Amgen and Novartis Neuroscience Collaboration
Since 2015, Amgen and Novartis have collaborated to develop and commercialize pioneering treatments in the field of migraine and Alzheimer's disease. This includes investigational Amgen drugs in the migraine field, including AimovigTM (erenumab) (Biologics License Application accepted by the FDA in July 2017) and AMG 301 (currently in Phase 1 development). In April 2017, the collaboration was expanded to include co-commercialization of Aimovig in the U.S. For the migraine programs, Amgen retains exclusive commercialization rights in the U.S. (other than for Aimovig) and Japan, and Novartis has exclusive commercialization rights in Europe, Canada and rest of world. The companies are also collaborating in the development and commercialization of a beta-secretase 1 (BACE) inhibitor program in Alzheimer's disease.
About Amgen
Amgen is committed to unlocking the potential of biology for patients suffering from serious illnesses by discovering, developing, manufacturing and delivering innovative human therapeutics. This approach begins by using tools like advanced human genetics to unravel the complexities of disease and understand the fundamentals of human biology.
Amgen focuses on areas of high unmet medical need and leverages its expertise to strive for solutions that improve health outcomes and dramatically improve people's lives. A biotechnology pioneer since 1980, Amgen has grown to be one of the world's leading independent biotechnology companies, has reached millions of patients around the world and is developing a pipeline of medicines with breakaway potential.
1. Genin et al 2011; Liu at al 2013; Jansen et al 2015