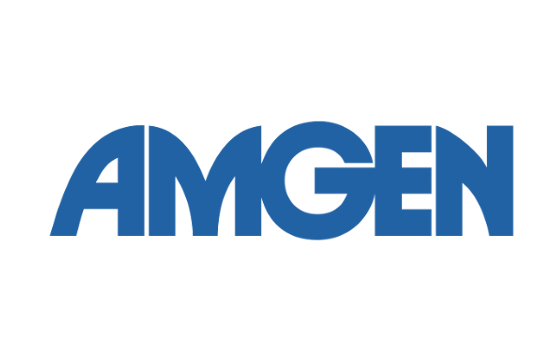 Amgen (NASDAQ:AMGN) and CytomX Therapeutics, Inc., (NASDAQ:CTMX) today announced that the companies have entered into a strategic collaboration in immuno-oncology. The companies will co-develop a CytomX ProbodyTM T-cell engaging bispecific against the Epidermal Growth Factor Receptor (EGFR), a highly validated oncology target expressed on multiple human cancer types. Probody T-cell engaging bispecifics are antibody constructs capable of directing cytotoxic T-cells in tumor microenvironments. In preclinical studies, CytomX's Probody versions of EGFRxCD3 bispecific therapeutics induced tumor regressions and increased the therapeutic window for this high potential cancer target.
"Our collaboration with CytomX leverages Amgen's development leadership in bispecifics and expands our immuno-oncology capabilities with an additional and complementary bispecific technology," said Sean E. Harper, M.D., executive vice president of Research and Development at Amgen. "EGFR is a particularly compelling target on which to employ the CytomX Probody platform given its potential to localize activity within tumors while limiting potential toxicity."
"Probody-based T-cell engaging bispecific antibodies offer significant potential in treating cancers by employing localized therapeutic activity within tumor tissue," said Sean McCarthy, D.Phil., president and chief executive officer of CytomX Therapeutics. "Through this collaboration, we are positioned to combine Amgen's industry-leading expertise in leveraging bispecifics to activate a patient's immune-system with CytomX's ability to design potent new therapies that exploit unique conditions in the tumor microenvironment. Development of Probody-based T-cell engaging bispecifics further validates the broad applicability of the Probody platform in addressing unmet needs in oncology."
Under the terms of the agreement, Amgen and CytomX will co-develop a Probody T-cell engaging bispecific against EGFRxCD3 with CytomX leading early development. Amgen will lead later development and commercialization with global late-stage development costs shared between the two companies. Amgen will make an upfront payment of $40 million and purchase $20 million of CytomX common stock. CytomX will be eligible to receive up to $455 million in development, regulatory and commercial milestones for the EGFR program. Amgen will lead global commercial activities with CytomX able to opt into a profit share in the U.S. and receive tiered, double-digit royalties on net product sales outside of the U.S.
Amgen will also receive exclusive worldwide rights to develop and commercialize up to three additional, undisclosed targets. Should Amgen ultimately pursue all of these targets, CytomX will be eligible to receive up to $950 million in additional upfront and milestone payments and high single-digit to mid-double digit royalty payments on any resulting products. CytomX will also receive the rights from Amgen to an undisclosed preclinical T-cell engaging bispecific program; Amgen is eligible to receive milestones and royalty payments on any resulting products from this CytomX program.
About Amgen
Amgen is committed to unlocking the potential of biology for patients suffering from serious illnesses by discovering, developing, manufacturing and delivering innovative human therapeutics. This approach begins by using tools like advanced human genetics to unravel the complexities of disease and understand the fundamentals of human biology.
Amgen focuses on areas of high unmet medical need and leverages its expertise to strive for solutions that improve health outcomes and dramatically improve people's lives. A biotechnology pioneer since 1980, Amgen has grown to be one of the world's leading independent biotechnology companies, has reached millions of patients around the world and is developing a pipeline of medicines with breakaway potential.
About CytomX Therapeutics
CytomX Therapeutics is a clinical-stage biopharmaceutical company with a deep and differentiated oncology pipeline of investigational ProbodyTM therapeutics. Probody therapeutics are designed to exploit unique conditions of the tumor microenvironment to more effectively localize antibody binding and activity while limiting activity in healthy tissues. The Company's pipeline includes proprietary cancer immunotherapies against clinically-validated targets, such as PD-L1, and first-in-class Probody drug conjugates against highly attractive targets, such as CD166 and CD71, which are considered to be inaccessible to conventional antibody drug conjugates due to their presence on healthy tissue. In addition to its wholly owned programs, CytomX has strategic collaborations with AbbVie, Bristol-Myers Squibb Company, Pfizer Inc., MD Anderson Cancer Center and ImmunoGen, Inc.