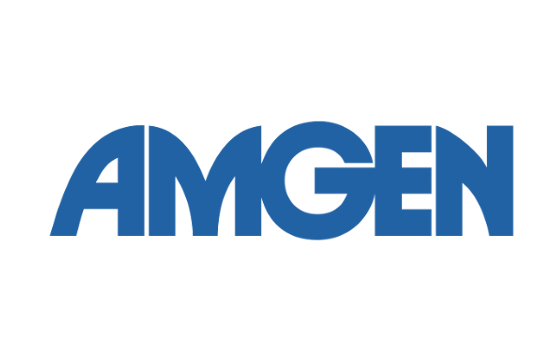 Amgen (NASDAQ:AMGN) and Array BioPharma (NASDAQ:ARRY) today announced a collaboration agreement for the discovery and development of novel drugs for autoimmune disorders. The undisclosed target and lead inhibitors were discovered through Array's proprietary platform that leverages Array's expertise in chemistry and early lead development.
"We are pleased to enter this collaboration with Array that builds on our continued focus in inflammation, one of Amgen's key strategic areas of interest," said Flavius Martin, M.D., vice president of Research, Inflammation and Oncology at Amgen. "We look forward to partnering with Array BioPharma to advance molecules into the clinic that may offer a new treatment option for patients."
"We look forward to collaborating with Amgen, a leader in treatments for inflammatory disease, on this exciting target which was discovered using Array's proprietary Kinase-Directed Phenotypic Screening Platform," said Nicholas A. Saccomano, Ph.D., chief scientific officer at Array BioPharma. "The identification of this novel target, along with our team's deep experience in kinase inhibitor chemistry, gives us confidence that our efforts will result in a drug which will address a significant unmet medical need for patients with inflammatory disease."
Under the terms of the agreement, Amgen and Array will collaborate on preclinical development with Array leading the medicinal chemistry work. Amgen is responsible for clinical development and commercialization. In exchange for exclusive rights to Array's preclinical program, Amgen will make upfront and milestone payments, as well as pay royalties on sales of resulting therapies.
About Amgen
Amgen is committed to unlocking the potential of biology for patients suffering from serious illnesses by discovering, developing, manufacturing and delivering innovative human therapeutics. This approach begins by using tools like advanced human genetics to unravel the complexities of disease and understand the fundamentals of human biology.
Amgen focuses on areas of high unmet medical need and leverages its expertise to strive for solutions that improve health outcomes and dramatically improve people's lives. A biotechnology pioneer since 1980, Amgen has grown to be one of the world's leading independent biotechnology companies, has reached millions of patients around the world and is developing a pipeline of medicines with breakaway potential.
About Array BioPharma
Array BioPharma Inc. is a biopharmaceutical company focused on the discovery, development and commercialization of targeted small molecule drugs to treat patients afflicted with cancer. Eight registration studies are currently advancing related to six Array-owned or partnered drugs: binimetinib (MEK162), encorafenib (LGX818), selumetinib (partnered with AstraZeneca), danoprevir (partnered with Roche), ipatasertib (partnered with Genentech), larotrectinib (partnered with Loxo Oncology) and tucatinib (partnered with Cascadian Therapeutics).