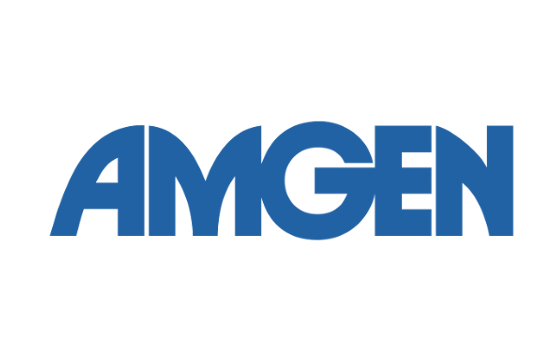 Amgen (NASDAQ:AMGN) and Immatics Biotechnologies GmbH, a leading company in the field of cancer immunotherapy, have announced a research collaboration and exclusive license agreement to develop next-generation, T-cell engaging bispecific immunotherapies targeting multiple cancers.
The collaboration will combine Immatics' world-leading XPRESIDENT® target discovery and T-cell receptor (TCR) capabilities with Amgen's validated Bispecific T-cell Engager (BiTE®) technology with the aim of creating novel oncology drugs. Amgen will be responsible for the clinical development, manufacturing and commercialization worldwide.
Under the terms of the agreement, Immatics will receive an upfront fee of $30 million and is eligible to receive over $500 million in development, regulatory and commercial milestone payments for each program and tiered royalties up to a double-digit percentage of net sales.
"We are very pleased to be entering this strategic collaboration with Amgen, which is contributing its bispecific T-cell engagers expertise, as together we look to develop novel immunotherapies that will deliver a step change in the treatment of several cancers. This collaboration also demonstrates Amgen's confidence in Immatics' world-leading immune-oncology target and TCR discovery capabilities," said Carsten Reinhardt, M.D., Ph.D., managing director and chief medical officer at Immatics.
"The intersection of immunology and oncology represents a promising and rapidly developing approach that can have a significant impact for patients with cancer," said Sean E. Harper, M.D., executive vice president of Research and Development at Amgen. "We look forward to collaborating with Immatics to translate their unique target and TCR discovery capabilities combined with Amgen's validated BiTE® technology into novel therapies."
About T-cell Engaging Bispecific Cancer Immunotherapies
T-cell engaging bispecifics leverage the body's immune system by redirecting the T-cell response towards cancer cells expressing specific tumor antigens. Immatics' TCR-bispecifics and Amgen's BiTE® antibody constructs each possess two or more binding domains. One such binding domain specific to an intracellular antigen discovered by XPRESIDENT® presented on the surface of a cancer cell; another such binding domain is designed to recognize a T-cell activator, such as CD3. This approach allows every T-cell to become activated and able to attack the tumor, independent of the T-cells' intrinsic specificity. This bispecific approach is designed to improve the immunotherapies' ability to eradicate malignant cells while avoiding damage to healthy tissues.
About Amgen
Amgen is committed to unlocking the potential of biology for patients suffering from serious illnesses by discovering, developing, manufacturing and delivering innovative human therapeutics. This approach begins by using tools like advanced human genetics to unravel the complexities of disease and understand the fundamentals of human biology.
Amgen focuses on areas of high unmet medical need and leverages its expertise to strive for solutions that improve health outcomes and dramatically improve people's lives. A biotechnology pioneer since 1980, Amgen has grown to be one of the world's leading independent biotechnology companies, has reached millions of patients around the world and is developing a pipeline of medicines with breakaway potential.
About Immatics
Immatics is a clinical stage biopharmaceutical company spearheading the development of advanced immunotherapies that are active against multiple cancer indications. Based in Tübingen, Germany and Houston, Texas, the company has recognized that novel, better and safer targets are the key to developing future cancer immunotherapies. Immatics has revolutionized the identification and qualification of novel, proprietary and tumor-specific peptide antigens (TUMAPs) by developing its world-leading TCR and target discovery platform XPRESIDENT®. TUMAPs significantly expand the target space for immune-oncology as they are not limited to surface proteins, which are the targets of classical antibodies or CAR-T therapies. Immatics believes that by using its TUMAP expertise it can unlock the significant potential of immune oncology drugs, such as adoptive cellular therapies, biologicals and vaccines to improve the treatment of a wide range of cancers.
Immatics' pipeline includes several TCR-bispecifics and T-cell therapy programs such as ACTolog® and ACTengine® developed in collaboration with MD Anderson Cancer Center, Houston, USA. By using its world leading target and TCR discovery expertise, Immatics aims to deliver safer, best-in-class immunotherapies to cancer patients with high medical needs in multiple indications.