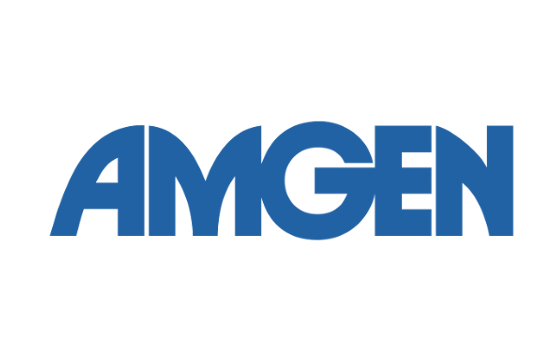 Amgen (Europe) GmbH, an affiliate of Amgen Inc. (NASDAQ:AMGN) (collectively, "Amgen") today announced an investment in eHealth Ventures, an Israel-based digital health incubator. The investment reflects Amgen's commitment to serving patients by driving innovation and sustainable healthcare through technology discovery, and recognizes the importance of Israel as a source of innovation in eHealth and digital technologies. Additional investors include Israeli HMO Maccabi Healthcare Services and Amgen's Israeli distributor Medison Pharma Ltd. Amgen will be the lead biopharmaceutical investor.
"Engaging in multi-stakeholder partnerships will drive innovation and enable us to deliver additional value to patients and the healthcare community, beyond our life-saving medicines," said Corinne Le Goff, senior vice president, Amgen Europe. "This collaboration with eHealth Ventures is a natural fit for Amgen and will help us expand our digital health pipeline and support the growth of valuable health technology to improve the lives of patients across the world."
"We are proud to have Amgen, a global market leader, join the eHealth Ventures unique consortium together with Maccabi Healthcare Services, Cleveland Clinic and Medison Pharma. This addition will provide a new strategic element to our screening process and build significant value to our portfolio companies. Having Amgen on board will deliver invaluable assets and know-how in many of the digital health innovation aspects, including market input, commercialization of R&D, business modeling, go-to-market strategies and more," said Talor Sax, eHealth Ventures Incubator chief executive officer. "We are grateful to our partner Medison Pharma, for realizing this vision and making this partnership a reality."
About eHealth Ventures
eHealth Ventures, a consortium of world-class organizations and investors active in the field of digital health, was launched in March of 2016 with Israeli government backing. The consortium, which comprises Cleveland Clinic, a leading US hospital, Maccabi Healthcare Services, Israel's leading and most advanced health provider, and Medison Pharma, Israel's largest independent specialty pharmaceutical company and Amgen's distributor in Israel, aims to invest in 40 new companies over an eight year period.
About Amgen
Amgen is committed to unlocking the potential of biology for patients suffering from serious illnesses by discovering, developing, manufacturing and delivering innovative human therapeutics. This approach begins by using tools like advanced human genetics to unravel the complexities of disease and understand the fundamentals of human biology.
Amgen focuses on areas of high unmet medical need and leverages its expertise to strive for solutions that improve health outcomes and dramatically improve people's lives. A biotechnology pioneer since 1980, Amgen has grown to be one of the world's leading independent biotechnology companies, has reached millions of patients around the world and is developing a pipeline of medicines with breakaway potential.