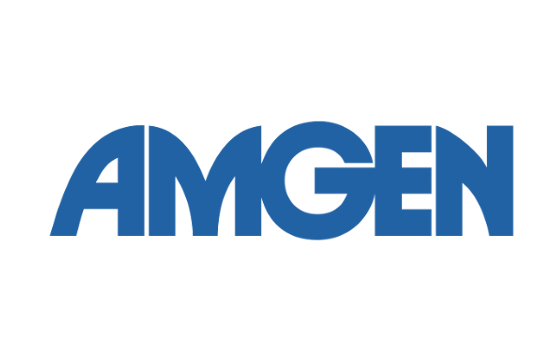 Amgen (NASDAQ: AMGN) and Arrowhead Pharmaceuticals Inc. (NASDAQ: ARWR) today announced two license and collaboration agreements to develop and commercialize RNA interference (RNAi) therapies for cardiovascular disease. These are the first programs to utilize Arrowhead's proprietary subcutaneous RNAi delivery platform. RNAi molecules may be designed to target and shut down specific gene products that contribute to various diseases.
Under one agreement, Amgen receives a worldwide, exclusive license to Arrowhead's novel, RNAi ARC-LPA program. These RNAi molecules are designed to reduce elevated lipoprotein(a), which is a genetically validated, independent risk factor for atherosclerotic cardiovascular disease. Under the second agreement, Amgen receives an option to a worldwide, exclusive license for a RNAi therapy for an undisclosed genetically validated cardiovascular target. In both agreements, Amgen will be wholly responsible for clinical development and commercialization.
Under the terms of the agreements taken together, Arrowhead will receive $35 million in upfront payments; $21.5 million in the form of an equity investment by Amgen in Arrowhead common stock; and up to $617 million in option payments, and development, regulatory and sales milestone payments. Arrowhead is further eligible to receive single digit royalties for sales of products against the undisclosed target and up to low double digit royalties for sales of products under the ARC-LPA agreement. Additional financial terms of the agreements are not disclosed.
"Arrowhead's expertise in RNAi makes them a valuable partner as we translate genetic discoveries into potential therapies that can improve health outcomes for patients," said Sean E. Harper, M.D., executive vice president of Research and Development at Amgen. "This collaboration builds upon our commitment to cardiovascular disease with targets that we believe are uniquely suited for RNAi-based therapy."
"We have made great advances to our proprietary subcutaneous RNAi delivery vehicle and in RNAi trigger modification and stabilization that enable rapid development of new RNAi therapeutics across multiple disease areas," said Christopher Anzalone, Ph.D., president and chief executive officer at Arrowhead. "Our capabilities and platform technologies are becoming increasingly validated, so we feel that now is a great time to expand the reach of our technologies and partner with other companies to maximize the value of our assets. We are thrilled to be working with Amgen, one of the world's leading biotechnology companies, on this collaboration. Amgen's extensive development, regulatory, and commercial expertise makes them an ideal partner, and we look forward to a long and productive relationship."
The closing of the ARC-LPA transaction is subject to clearance under the Hart-Scott-Rodino Antitrust Improvements Act of 1976, as amended, and is expected to close before the end of the fourth quarter of 2016.
About ARC-LPA
ARC-LPA is designed to reduce production of apolipoprotein A, a key component of lipoprotein(a), which has been genetically linked with increased risk of cardiovascular diseases, independent of cholesterol and LDL levels. ARC-LPA is Arrowhead's first drug candidate to use a subcutaneously administered delivery construct.
About Amgen Cardiovascular
Building on more than three decades of experience in developing biotechnology medicines for patients with serious illnesses, Amgen is dedicated to addressing important scientific questions to advance care and improve the lives of patients with cardiovascular disease, the leading cause of morbidity and mortality worldwide.(1) Amgen's research into cardiovascular disease, and potential treatment options, is part of a growing competency at Amgen that utilizes human genetics to identify and validate certain drug targets. Through its own research and development efforts, as well as partnerships, Amgen is building a robust cardiovascular portfolio consisting of several approved and investigational molecules in an effort to address a number of today's important unmet patient needs, such as high cholesterol and heart failure.
About Amgen
Amgen is committed to unlocking the potential of biology for patients suffering from serious illnesses by discovering, developing, manufacturing and delivering innovative human therapeutics. This approach begins by using tools like advanced human genetics to unravel the complexities of disease and understand the fundamentals of human biology.
Amgen focuses on areas of high unmet medical need and leverages its expertise to strive for solutions that improve health outcomes and dramatically improve people's lives. A biotechnology pioneer since 1980, Amgen has grown to be one of the world's leading independent biotechnology companies, has reached millions of patients around the world and is developing a pipeline of medicines with breakaway potential.
About Arrowhead Pharmaceuticals
Arrowhead Pharmaceuticals develops medicines that treat intractable diseases by silencing the genes that cause them. Using a broad portfolio of RNA chemistries and efficient modes of delivery, Arrowhead therapies trigger the RNA interference mechanism to induce rapid, deep, and durable knockdown of target genes. RNA interference, or RNAi, is a mechanism present in living cells that inhibits the expression of a specific gene, thereby affecting the production of a specific protein. Arrowhead's RNAi-based therapeutics leverage this natural pathway of gene silencing. The company's pipeline includes ARC-520 and ARC-521 for chronic hepatitis B virus infection, ARC-AAT for liver disease associated with alpha-1 antitrypsin deficiency, ARC-F12 for hereditary angioedema and thromboembolic disorders, ARC-LPA for cardiovascular disease, and ARC-HIF2 for renal cell carcinoma.
1. World Health Organization. Cardiovascular diseases (CVDs) fact sheet. http://www.who.int/mediacentre/factsheets/fs317/en/. Accessed August 2016.