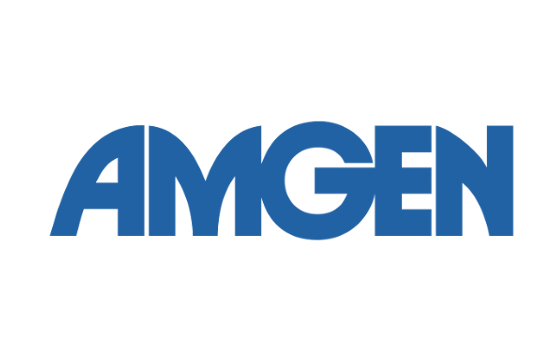 Amgen (NASDAQ:AMGN) and Boehringer Ingelheim today announced that Amgen has acquired global development and commercial rights from Boehringer Ingelheim for BI 836908 (AMG 420), a bispecific T cell engager (BiTE®) that targets B-cell maturation antigen (BCMA), a potential target for multiple myeloma. BI 836908 (AMG 420) is currently in Phase 1 studies. BI 836908 (AMG 420) was originally licensed to Boehringer Ingelheim by Micromet before the company was acquired by Amgen in 2012.
Under the provisions of the agreement, Amgen will work with Boehringer Ingelheim to assume responsibility for the clinical development of BI 836908 (AMG 420), transfer manufacturing, and lead global regulatory activity moving forward. Amgen will also receive worldwide commercialization rights for BI 836908 (AMG 420). Prior to this agreement, Boehringer Ingelheim held global development and commercialization rights. Financial terms of the agreement are not being disclosed.
"Obtaining global rights to BI 836908 (AMG 420) advances Amgen's immuno-oncology strategy, allowing us to leverage our expertise with the BiTE® platform to target BCMA in the multiple myeloma setting," said Sean E. Harper, M.D., executive vice president of Research and Development at Amgen. "Multiple myeloma is a rare and aggressive blood cancer and despite new advances there is currently no cure.(1-3) BI 836908 (AMG 420) allows us to explore a potential new treatment approach that harnesses the immune system to fight multiple myeloma."
"Boehringer Ingelheim is delighted that Amgen will continue our successful development of this important compound for multiple myeloma," said Dr. Jörg Barth, corporate senior vice president, Therapy Area Head Oncology at Boehringer Ingelheim. "Given Amgen's focus in this disease area, we are convinced this best supports the future development for BI 836908 (AMG 420) and the goal to ultimately offer new treatment options for patients. Immuno-oncology and T cell engagers remain a key area of focus for Boehringer Ingelheim as well as providing innovative treatments for lung and blood cancers."
About BI 836908 (AMG 420)
BI 836908 (AMG 420) is a bispecific T cell engager (BiTE®) that is under investigation for the treatment of multiple myeloma. BI 836908 (AMG 420) targets B-cell maturation antigen (BCMA), a target in multiple myeloma due to its restricted normal tissue expression and uniform expression on multiple myeloma cells. BI 836908 (AMG 420) is currently being evaluated in Phase 1 studies.
About BiTE® Technology
Bispecific T cell engager (BiTE®) antibody constructs are a type of immunotherapy being investigated for fighting cancer by helping the body's immune system to detect and target malignant cells. The modified antibodies are designed to engage two different targets simultaneously, thereby juxtaposing T cells (a type of white blood cell capable of killing other cells perceived as threats) to cancer cells. BiTE® antibody constructs help place the T cells within reach of the targeted cell, with the intent of allowing T cells to inject toxins and trigger the cancer cell to die (apoptosis). BiTE® antibody constructs are currently being investigated for their potential to treat a wide variety of cancers.
About Amgen
Amgen is committed to unlocking the potential of biology for patients suffering from serious illnesses by discovering, developing, manufacturing and delivering innovative human therapeutics. This approach begins by using tools like advanced human genetics to unravel the complexities of disease and understand the fundamentals of human biology.
Amgen focuses on areas of high unmet medical need and leverages its expertise to strive for solutions that improve health outcomes and dramatically improve people's lives. A biotechnology pioneer since 1980, Amgen has grown to be one of the world's leading independent biotechnology companies, has reached millions of patients around the world and is developing a pipeline of medicines with breakaway potential.
About Boehringer Ingelheim in Oncology
Oncology is one of five key focus areas for Boehringer Ingelheim with 13 compounds in clinical development across a broad range of solid tumors and blood cancers. This includes non-small cell lung cancer, squamous cell carcinoma of the lung, acute myeloid leukemia, chronic lymphocytic leukemia and myelodysplastic syndromes. In addition, BI continues with key strategic partnerships in oncology all with a focus on improving the lives of patients with cancer.
Boehringer Ingelheim is one of the world's 20 leading pharmaceutical companies. Headquartered in Ingelheim, Germany, Boehringer Ingelheim operates globally through 145 affiliates and a total of some 47,500 employees. The focus of the family-owned company, founded in 1885, is on researching, developing, manufacturing and marketing new medications of high therapeutic value for human and veterinary medicine.
Social responsibility is an important element of the corporate culture at Boehringer Ingelheim. This includes worldwide involvement in social projects through, for example, the initiative "Making More Health" while also caring for employees. Respect, equal opportunity and reconciling career and family form the foundation of mutual cooperation. The company also focuses on environmental protection and sustainability in everything it does.
1. National Cancer Institute. 2015. SEER Stat Fact Sheets: Myeloma. Available at: http://seer.cancer.gov/statfacts/html/mulmy.html.
2. American Cancer Society website. Multiple myeloma. Available at: http://www.cancer.org/acs/groups/cid/documents/webcontent/003121-pdf.pdf. Accessed February 1, 2016.
3. Jakubowiak A. Management Strategies for Relapsed/Refractory Multiple Myeloma: Current Clinical Perspectives