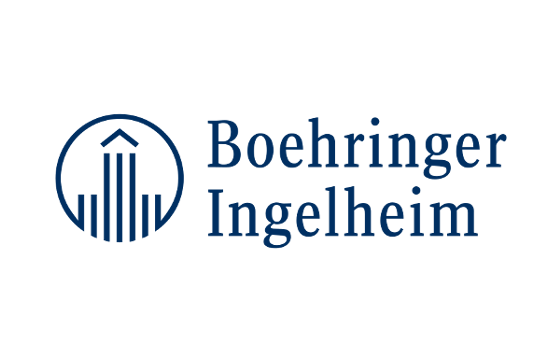 IPF is a progressive and debilitating disease which causes continual and irreversible damage to the lungs.(1) Early diagnosis is vital because without appropriate medical intervention, the opportunity to slow disease progression is lost. However, diagnosis can be challenging.(1,2) This year for IPF World Week (16 - 24 September), Boehringer Ingelheim is raising awareness of 'the sounds of IPF' helping physicians recognise the velcro-like crackle which can be heard in the lungs of the majority of IPF patients on auscultation.(2) The goal is earlier accurate medical diagnosis which should lead to immediate initiation of treatment.

Though it is a rare disease, IPF affects approximately three million people worldwide and has a devastating impact on patient lives.(3) Professor Toby Maher, Royal Brompton Hospital commented: "IPF is a disease with an unpredictable course where exacerbations can occur at any time without warning. Clinical trials have shown us that patients without treatment lose lung function even when their disease is in the earliest stages. Antifibrotic treatment can reduce this decline by approximately 50%. Therefore any delay in initiating treatment puts patients at risk of irreversible loss of lung capacity." There are two approved antifibrotic drugs shown to slow the disease progression in IPF that are recommended by international guidelines.(4)

Analysis of results from two global surveys sponsored by Boehringer Ingelheim involving over 400 pulmonologists and 150 patients show that patients and physicians agree that maintaining lung function for as long as possible is one of the key treatment priorities. Despite this alignment in priorities and the availability of medicines for use in IPF patients, around one in three patients (30%) do not feel involved in treatment discussions at all.(5)

Liam Galvin, Secretary of the European Idiopathic Pulmonary Fibrosis and Related Disorders Federation (EU-IPFF), explained: "What I hear loud and clear from patients is that a key concern for them is getting a confirmed diagnosis. Next is talking with their physician about treatment that can slow the progression of IPF. The realisation that you have IPF is shattering, and patients have to think about their future: they worry about lung function decline and they fear acute exacerbations."

To raise awareness of the importance of 'listening to the sounds of IPF', Boehringer Ingelheim has created a range of educational tools. Physicians interested in learning more can visit the online resource inIPF.com. In addition, LifewithIPF.com is a platform for patients where a range of background materials, IPF patient video stories and webinars with pulmonologists can be found.

"Time is of essence. If patients can be diagnosed timely and referred to an expert pulmonologist to initiate treatment at the earliest opportunity, we stand a greater chance of making a real difference in the ongoing challenge of managing this devastating disease. We need to raise awareness for IPF and act together to help patients and their families," said Ivan Blanarik, Senior Vice President and Head of Therapeutic Area Respiratory, Boehringer Ingelheim.

Boehringer Ingelheim in fibrosing lung conditions
Improving the wellbeing of people with fibrosing lung diseases such as IPF is a priority for Boehringer Ingelheim. As part of this commitment, Boehringer Ingelheim is currently enrolling patients to participate in further clinical trials investigating the efficacy of nintedanib in treating interstitial lung disease associated with conditions other than IPF, including people with systemic sclerosis who have also developed interstitial lung disease (SSc-ILD) and people with other progressive fibrosing interstitial lung diseases (PF-ILD).*

About Boehringer Ingelheim
Innovative medicines for people and animals have for more than 130 years been what the research-driven pharmaceutical company Boehringer Ingelheim stands for. Boehringer Ingelheim is one of the pharmaceutical industry's top 20 companies and to this day remains family-owned. Day by day, some 50,000 employees create value through innovation for the three business areas human pharmaceuticals, animal health and biopharmaceutical contract manufacturing. In 2016, Boehringer Ingelheim achieved net sales of around 15.9 billion euros. With more than three billion euros, R&D expenditure corresponds to 19.6 per cent of net sales.

Social responsibility comes naturally to Boehringer Ingelheim. That is why the company is involved in social projects such as the "Making More Health" initiative. Boehringer Ingelheim also actively promotes workforce diversity and benefits from its employees' different experiences and skills. Furthermore, the focus is on environmental protection and sustainability in everything the company does.

* Nintedanib is currently not approved for use in SSc-ILD or PF-ILD and its safety and efficacy has not yet been established

1. Ley B, et al. Clinical course and prediction of survival in idiopathic pulmonary fibrosis. Am J Respir Crit Care Med. 2011;183(4):431-40.
2. Cottin V, et al. Velcro crackles: the key for early diagnosis of idiopathic pulmonary fibrosis? Eur Respir J 2012;40:519-521.
3. Nalysnyk L., et al. Incidence and prevalence of idiopathic pulmonary fibrosis: review of the literature. Eur Respir Rev. 2012;21(126):355-361.
4. Raghu G, et al. An Official ATS/ERS/JRS/ALAT Clinical Practice Guidelines: Treatment of Idiopathic Pulmonary Fibrosis: Executive Summary. Am J Respir Crit Care Med. 2015; 192(2)238 - 248.
5. Data on file. Boehringer Ingelheim.