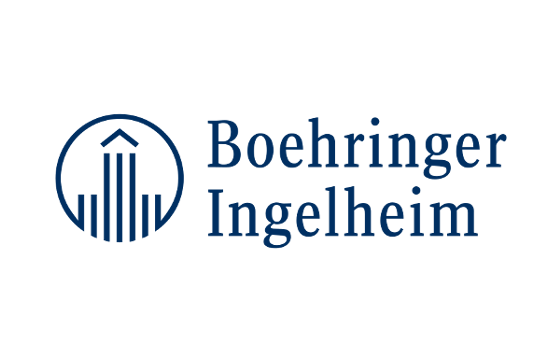 Boehringer Ingelheim announced today that the U.S. Food and Drug Administration (FDA) has granted Fast Track designation to nintedanib for the treatment of systemic sclerosis with associated interstitial lung disease (SSc-ILD). The FDA's Fast Track designation facilitates the development of new therapies that treat serious conditions and fulfill an unmet medical need in an effort to get treatments to those in need sooner.

This designation is based on Boehringer Ingelheim's Investigational New Drug application (IND) of nintedanib for the treatment of SSc-ILD and the anticipated efficacy and safety data from SENSCIS™ (Safety and Efficacy of Nintedanib in Systemic SClerosIS), a double-blind, randomized, placebo-controlled global Phase III trial. This pivotal study is fully enrolled, including more than 520 patients from 32 countries.

"This Fast Track designation is an encouraging step in our ongoing research and commitment to advancing care of those with systemic sclerosis with interstitial lung disease," said Christopher Corsico, M.D., Chief Medical Officer, Boehringer Ingelheim. "It is critical that we address the significant unmet medical need of those living with this disease and we are looking forward to working with the FDA to advance the development of this potential therapy."

Annelise Rønnow, president of FESCA (The Federation of European Scleroderma Associations), added: "There are only very few drugs assessed in clinical trials for scleroderma with lung involvement - a devastating reality for people living with the disease. We appreciate that the FDA recognised the importance of the development in this field."

Systemic sclerosis, also known as scleroderma, is a rare disease characterized by the thickening and scarring of connective tissue of multiple organs in the body, typically affecting women between ages 25 and 55.(1,2) Most people with the disease will develop some degree of lung scarring, or interstitial lung disease (ILD), which is the leading cause of death among people with systemic sclerosis.(3-6)

Nintedanib, which is marketed as OFEV®, is approved for a rare lung disease called idiopathic pulmonary fibrosis, or IPF, and has been shown to slow disease progression as measured by annual rate of decline in lung function. Because SSc-ILD and IPF share similarities in how the underlying lung scarring, or fibrosis, forms in people with the disease, Boehringer Ingelheim is evaluating the impact of nintedanib on SSc-ILD.
About SENSCIS™
SENSCIS™ is a randomized, double-blind, placebo-controlled study (NCT 02597933) evaluating the efficacy and safety of nintedanib 150 mg twice daily over 52 weeks up to a maximum of 100 weeks in people with SSc-ILD. The primary endpoint is the annual rate of decline in forced vital capacity (FVC), a measure of lung disease progression. Key secondary endpoints include the absolute change from baseline in the modified Rodnan Skin Score (mRSS), which is an evaluation of people's skin thickness, and the absolute change from baseline in the Saint George's Respiratory Questionnaire (SGRQ) total score, which measures the health-related quality of life of people with lung diseases.
About Boehringer Ingelheim
Innovative medicines for people and animals have, for more than 130 years, been what the research-driven pharmaceutical company Boehringer Ingelheim stands for. Boehringer Ingelheim is one of the pharmaceutical industry's top 20 companies and to this day remains family-owned. Day-by-day, some 50,000 employees create value through innovation for the three business areas; human pharmaceuticals, animal health and biopharmaceutical contract manufacturing. In 2016, Boehringer Ingelheim achieved net sales of around 15.9 billion euros. With more than three billion euros, R&D expenditure corresponds to 19.6 per cent of net sales.
Social responsibility comes naturally to Boehringer Ingelheim. That is why the company is involved in social projects such as the "Making More Health" initiative. Boehringer Ingelheim also actively promotes workforce diversity and benefits from its employees' different experiences and skills. Furthermore, the focus is on environmental protection and sustainability in everything the company does.
1. Scleroderma Foundation. What is scleroderma? Available at: www.scleroderma.org/site/PageNavigator/patients_whatis.html#.V hgSaPlViko. Last accessed January 2018.
2. Herzog EL, et. al. Review: Interstitial Lung Disease Associated With Systemic Sclerosis and Idiopathic Pulmonary Fibrosis: How Similar and Distinct? Arthritis Rheum. 2014;66:1967-1978.
3. Solomon JJ, Olson A L, Fischer A, et al. European Respiratory Update: Scleroderma lung disease. Eur.Respir. Rev. 2013; 22: 127, 6-19.
4. Schurawitzki H et al. Interstitual lung disease in progressive systemic sclerosis: High-resolution CT vs radiography. Radiography. 1990;176:755-9.
5. Steen V et al. Severe restrictive lung disease in systemic sclerosis. Arthritis Rheum 1994;66(60:1625-35.
6. Nihtyanova SI et al. Prediction of pulmonary complications and long-term survival in systemic sclerosis. Arthritis Rheum 2014;66(6):1625-35.