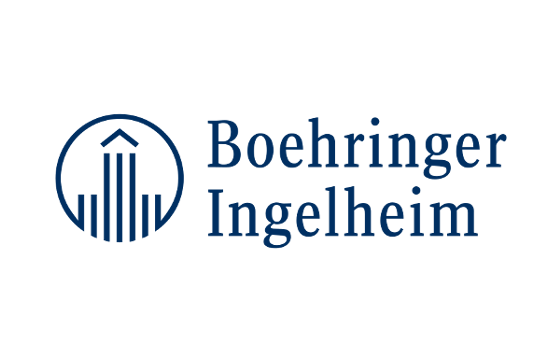 Boehringer Ingelheim today announced one-year data from VOLTAIRE®-RA, a pivotal Phase III clinical trial comparing Cyltezo® (adalimumab-adbm) and reference product Humira®*. The 48-week data showed that Cyltezo® is equivalent, with no clinically meaningful differences in efficacy, safety and immunogenicity to Humira® in people with moderately-to-severely active rheumatoid arthritis (RA), including in patients who switched from Humira® to Cyltezo® at week 24. (1)

"These data are an important addition to the robust body of evidence demonstrating Cyltezo® is biosimilar to Humira®," said Karsten Kissel, MD, Head of Global Medical Affairs Biosimilars at Boehringer Ingelheim. "Biosimilars have potential cost benefits to the healthcare system and support affordable access to important biologic medicines for patients living with chronic inflammatory diseases like RA."

"In addition to the 48-week efficacy results, the adalimumab biosimilar Cyltezo® showed equivalent safety and immunogenicity to Humira®," said Stanley B. Cohen, MD, Metroplex Clinical Research Center, Presbyterian Hospital, Dallas, Texas. "Consistent results were also demonstrated when patients were switched to Cyltezo® from the reference product."

These data will be presented at the American College of Rheumatology / Association of Rheumatology Health Professionals Annual Meeting in San Diego, California.

In the EU, Cyltezo® recently received positive opinion from the Committee for Medicinal Products for Human Use (CHMP) of the European Medicines Agency (EMA) for multiple chronic inflammatory diseases including, in adults:
Moderate to severely active rheumatoid arthritis
Psoriatic arthritis
Moderate to severely active Crohn's disease
Severe active ankylosing spondylitis
Moderate to severely active ulcerative colitis
Severe axial spondyloarthritis without radiographic evidence of AS
Moderate to severe chronic plaque psoriasis
Moderate to severe hidradenitis suppurativa
Non-infectious intermediate, posterior and panuveitis.
The CHMP also recommended approval of Cyltezo® for the treatment of paediatric inflammatory diseases, including moderate to severe Crohn's disease (age six and older), severe chronic plaque psoriasis (age four and older), enthesitis-related arthritis (age six and older) and polyarticular juvenile idiopathic arthritis (age two and older).
Cyltezo® is not commercially available in Europe or the U.S. at this time. In any event Boehringer Ingelheim does not intend to launch Cyltezo® in the EU before expiration of the respective SPC for adalimumab in October 2018. Boehringer Ingelheim is currently engaged in patent litigation with AbbVie in the U.S.
About the VOLTAIRE® Clinical Trial Program
The VOLTAIRE® clinical trial program comprises a number of studies aiming to demonstrate that Cyltezo® is biosimilar to Humira® across multiple indications.

In the VOLTAIRE®-RA study (NCT02137226), 645 patients aged between 18 and 80 years with moderately-to-severely active RA on stable treatment with methotrexate were randomized to receive Humira® or Cyltezo® at 40 mg every two weeks for 48 weeks. The primary objective of this clinical study was to assess equivalence in efficacy between Cyltezo® and Humira® in patients with active RA as measured by the proportion of patients meeting ACR20** (American College of Rheumatology 20) criteria at Week 12 and 24 compared to baseline. At week 24, patients receiving Humira® were re-randomized to switch to Cyltezo® or continue on Humira® until week 48 (n=148). Other objectives of this clinical study were to compare other efficacy parameters (DAS28), safety and immunogenicity of Cyltezo® and Humira®.

The VOLTAIRE® clinical development program also includes studies in plaque psoriasis and Crohn's disease:
VOLTAIRE®-X, an interchangeability study with Cyltezo® and the U.S.-marketed formulation of Humira®, 40mg/0.8mL.
VOLTAIRE®-PSO, a Phase IIIb study comparing the efficacy, safety and immunogenicity of Cyltezo® versus Humira® in patients with moderate to severe chronic plaque psoriasis.
VOLTAIRE®-CD, a Phase IIIb study comparing efficacy, endoscopic improvement, safety, and immunogenicity of Cyltezo versus Humira in patients with active Crohn's disease.
VOLTAIRE®-AI, a study assessing an auto-injector presentation.
About Boehringer Ingelheim in Biologics and Biosimilars
Boehringer Ingelheim is one of the largest producers of biologic medicines in the world. As a pioneer in biologics with more than 35 years of experience, the company has manufactured more than 25 biologic medicines for global markets. This includes monoclonal antibodies in immunology and oncology, interferons, and other targeted medicines that are routinely used to treat many patients across a broad range of therapeutic areas.
Boehringer Ingelheim further builds on its commitment to immunology and oncology to develop biosimilars as high quality, safe, and effective treatment options to patients with autoimmune diseases and cancer.
Boehringer Ingelheim currently has two biosimilar monoclonal antibodies in late stage development: Cyltezo®, adalimumab biosimilar candidate to Humira® and BI 695502, bevacizumab biosimilar candidate to Avastin®.* All public information on our clinical trials is available on: http://clinicaltrials.gov.
About Boehringer Ingelheim
Innovative medicines for people and animals have for more than 130 years been what the research-driven pharmaceutical company Boehringer Ingelheim stands for. Boehringer Ingelheim is one of the pharmaceutical industry's top 20 companies and to this day remains family-owned. Day by day, some 50,000 employees create value through innovation for the three business areas human pharmaceuticals, animal health and biopharmaceutical contract manufacturing. In 2016, Boehringer Ingelheim achieved net sales of around 15.9 billion euros. With more than three billion euros, R&D expenditure corresponds to 19.6 per cent of net sales.
Social responsibility comes naturally to Boehringer Ingelheim. That is why the company is involved in social projects such as the "Making More Health" initiative. Boehringer Ingelheim also actively promotes workforce diversity and benefits from its employees' different experiences and skills. Furthermore, the focus is on environmental protection and sustainability in everything the company does.
* Humira® is a registered trademark of AbbVie Biotechnology Ltd. and Avastin® is a registered trademark of Genentech, Inc. (USA).
**ACR20 is a globally accepted composite measure of comparing response to treatment in Rheumatoid Arthritis clinical trials. A 55% ACR20 response means 55% of patients in the study achieved a 20% improvement in disease activity.
1 Cohen S, et al. Biosimilar Candidate BI 695501 and Adalimumab Reference Product have Similar Efficacy and Safety in Patients with Moderately-to-Severely Active Rheumatoid Arthritis (RA): 1-Year Results from a Phase III Study. Abstract presented at ACR, San Diego, November 3-4 2017.